Skybox Flooring Ideas
Take care of your biggest supporters from the second they walk through the door.
Create a wow factor for your guests using our high-end logo mats. Not only will our mats help contain dirt and debris to keep your facility tidy, but they will also create a "red carpet" experience for your guests.
Our mats capture 80% of the dirt and debris from patrons' shoes.
Our product is so absorbent, it can handle one gallon of liquid per square yard, containing spills and keeping your facility clean and safe.
Our Top Products for Sky Box Suites
Hallway Mats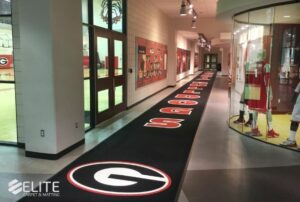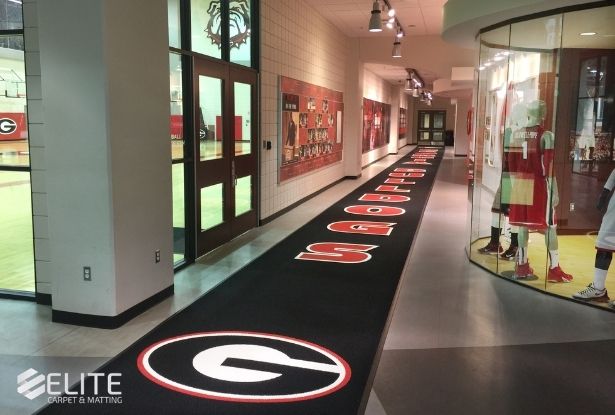 Give your guests the VIP experience by ordering long runners for hallways. This will create a red carpet experience for your patrons. Our customers have put slogans, their school chants, and logos on our mats to personalize the experience.
Elevator Mats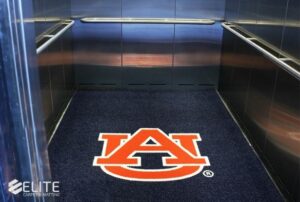 Place a mat directly outside of your elevator or create a custom size to fit inside your elevator for a high-end look. Elevator mats are some of our top-selling mat options. They keep the elevator clean and looking on-brand for a great fan experience. 
Athletic Luxury Suite Mats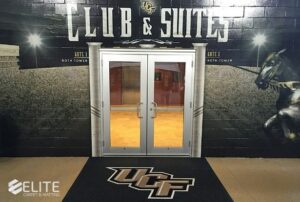 Our mats have been used by several large athletic programs all over the country to brand spaces. Use a mat in the kitchen area to keep patrons safe or as a throw rug for extra school spirit.
Check out our logo mats page for more information about our mats.