Uses:
Check-in Counters
Equipment Rooms
Retail Check-out Registers
Customer Service Counters
Nursing Stations
Elite's new cushioned matting provides superior comfort & resilience for long periods of standing. From equipment rooms, to ticket stations to campus recreation counters, anti-fatigue matting is the most inexpensive, yet beneficial method for preventing lower back and lower limb discomfort for your employees. We offer a complete line of anti-fatigue matting products that provide comfort, safety and increased productivity in the workplace.
It has a thick, durable wear layer, but is also slip-resistant in both wet and dry conditions.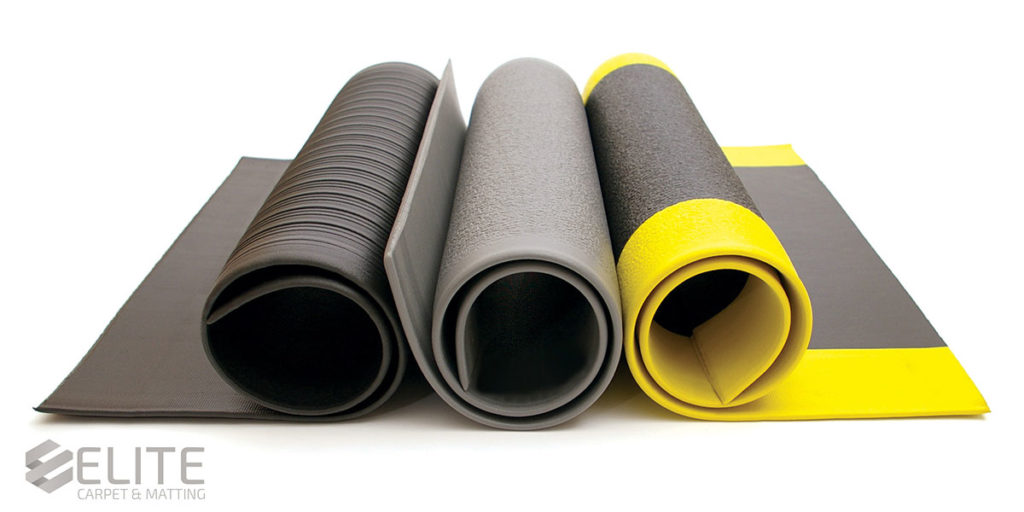 Made from durable vinyl-nitrile surface and foam cushion.