Here at Elite Carpet & Matting Company, we know a thing or two about locker room flooring. Having worked with over 700 schools nationwide on a plethora of projects, we pride ourselves on being experts in the industry. We work with schools that have a variety of  budgets available. In order to serve our clients the best way we can, we have come up with a few ways that you can update your locker room flooring whether you need a small update or a full change.
1 )  Locker Room Mats
An attractive and affordable way to update your locker room is with locker room mats. Our customers are creative and we have helped bring their intelligent ideas to fruition. The Ole Miss Rebels love the hardwoods in their basketball locker room, but wanted a flooring option to help catch spills, provide safety, and of course, add their logo. We worked with Ole Miss to create these beautiful logo runners that line their lockers.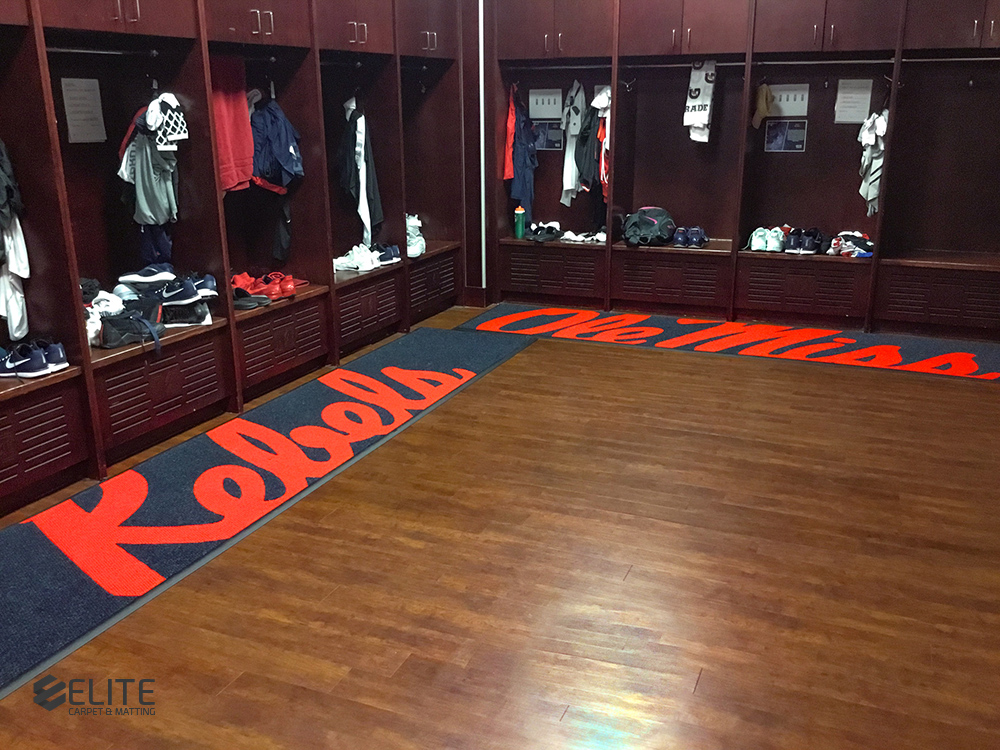 Oregon Community College needed a simple update for their locker room. We helped them add style and safety to their locker room with a custom logo rug.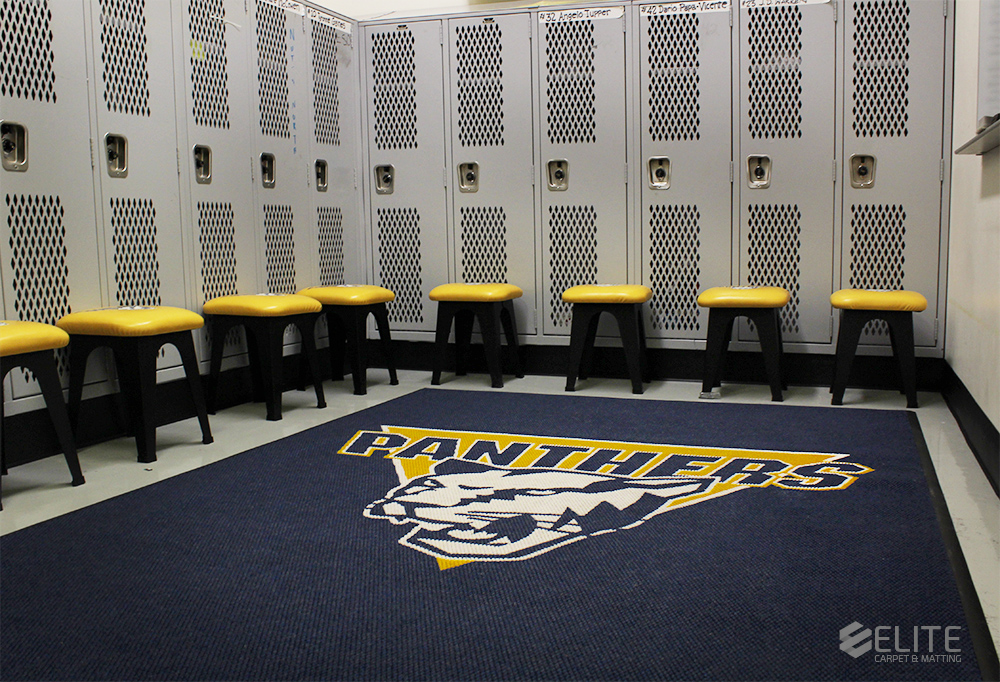 2 )  Free Form Logos
In times where a school decides that they would like to add a logo to their locker room after getting new flooring, we can provide a free form logo mat. Options include cutting into the current carpet and gluing down your custom logo or creating a free form logo mat with edging and laying it on top of existing flooring. Our customers like the ability to move the free form logo around as they need. You can use it in your locker room for a time and eventually move it to other areas such as a players' lounge or nutrition area.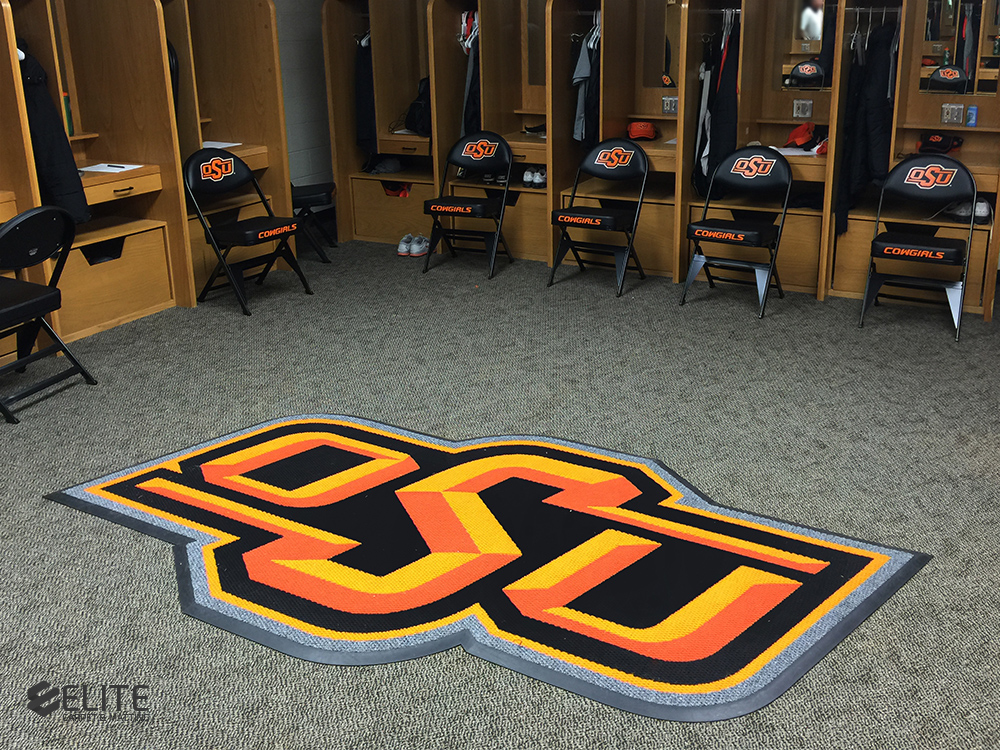 3 )  Wall-to- Wall Installation
The most popular option we provide is a wall-to-wall locker room installation. We take up existing carpet and create a custom look for you and your team. Using a variety of carpet options, we can create your dream locker room and work within your budget. We provide planks, carpet tiles, berber, LVT, and wood flooring options.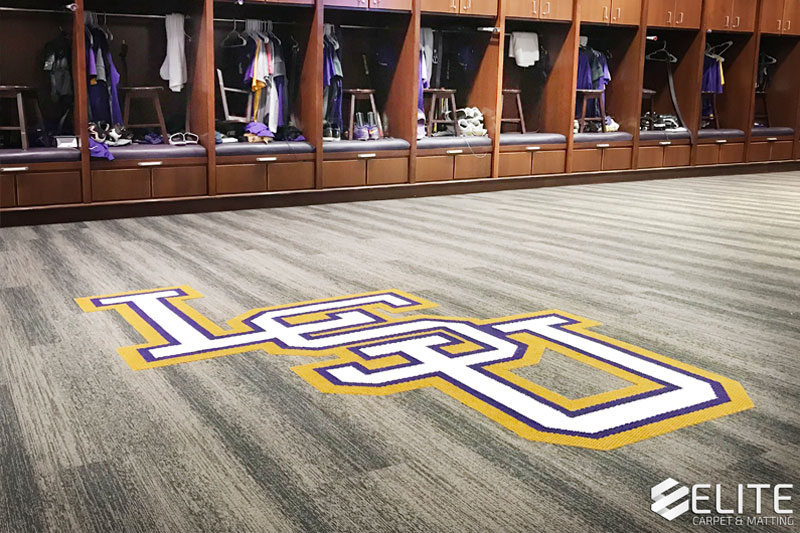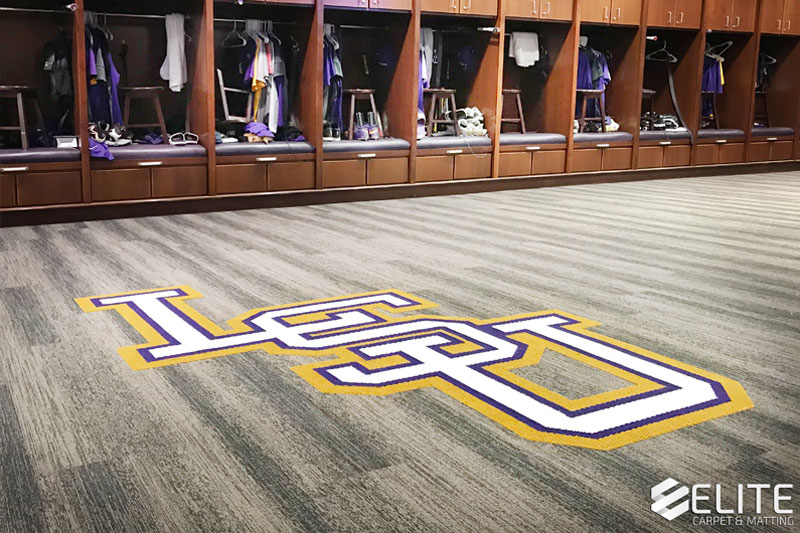 Want to get started on updating your locker room? Click the contact tab or chat with us on our website to start planning your project!
-Team Elite