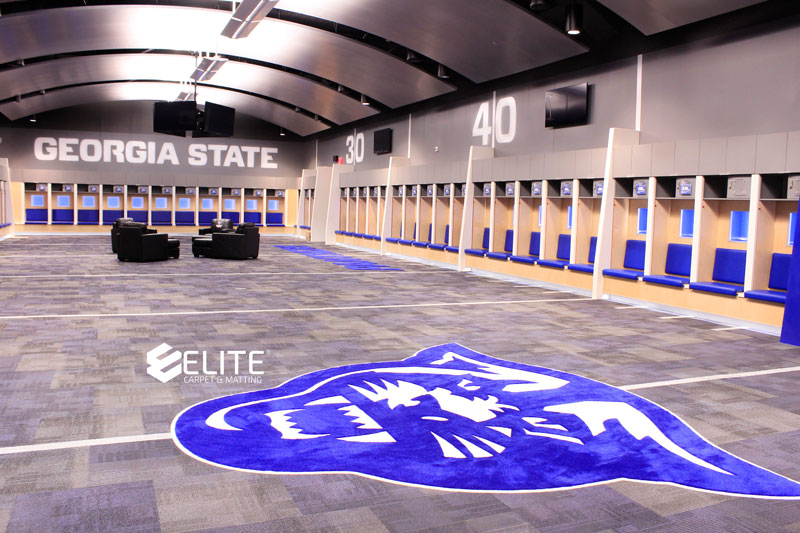 Showcase Your Player's Space
---
Nothing beats a celebrated locker room. From the pre-game speeches to the post game celebrations, unity is created in locker rooms. We provide several options to give your room the updated look that creates a sense of pride for your players and coaches.
At Elite Carpet and Matting Company, we offer commercial carpet and carpet tile from many manufacturers. Whatever the need, budget or purpose we select the best product available to meet your needs.
We offer:
Custom logo inserts

Wall-to-wall installations

Large area mats

Carpet tiles

Custom colors
"When we were selecting a carpet company for our Locker Room we needed someone who could work within a very tight schedule, provide great customer service, and provide a product that would withstand the players' walking on the carpet with their skates on each day.

The Elite Carpet and Matting Company delivered on all of these needs.

Our Facility is now considered one of the 'Top Locker Rooms' in the Ontario Hockey League (OHL)."

Terry Christensen, General Manager
Flint Firebirds - OHL
TYPES OF LOCKER ROOM FLOORING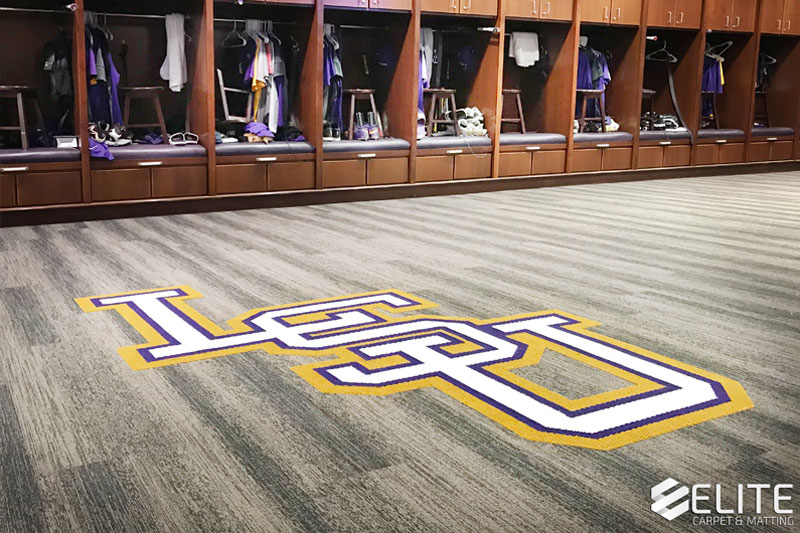 PLANKS
Carpet planks are quickly becoming one of our most popular options for locker rooms amongst athletic facilities around the country. Athletic locker rooms get a touch of sophistication with carpet planks. Planks offer a variety of layout options and come in many colors. The graphic style of the planks helps to hide debris.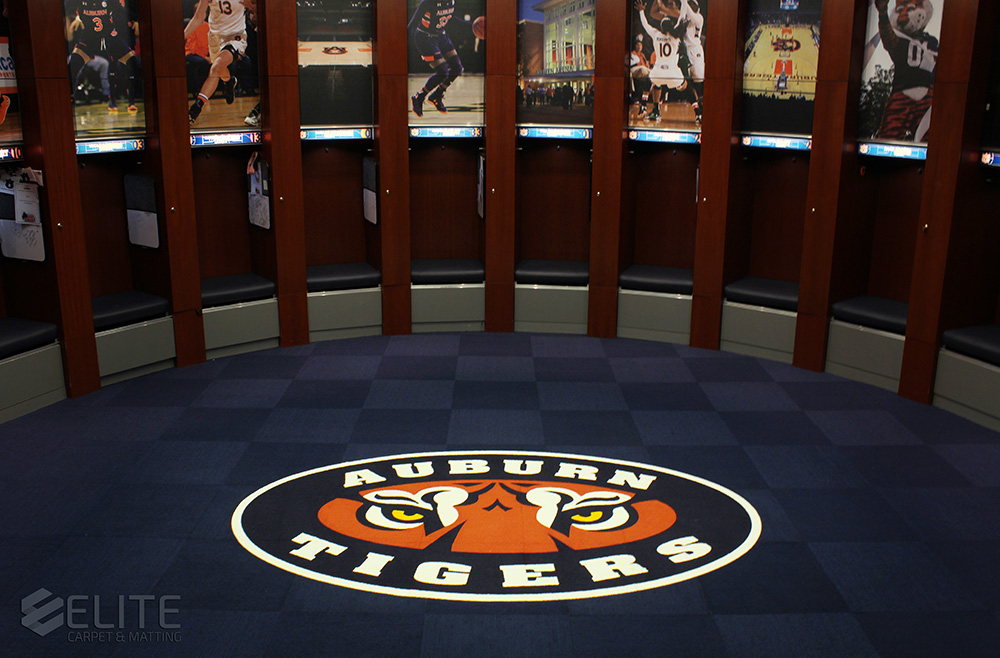 CARPET SQUARES
Carpet squares add an extra touch of style to your locker room flooring. By turning the tiles, we create a checkerboard effect that creates an overall sophisticated look.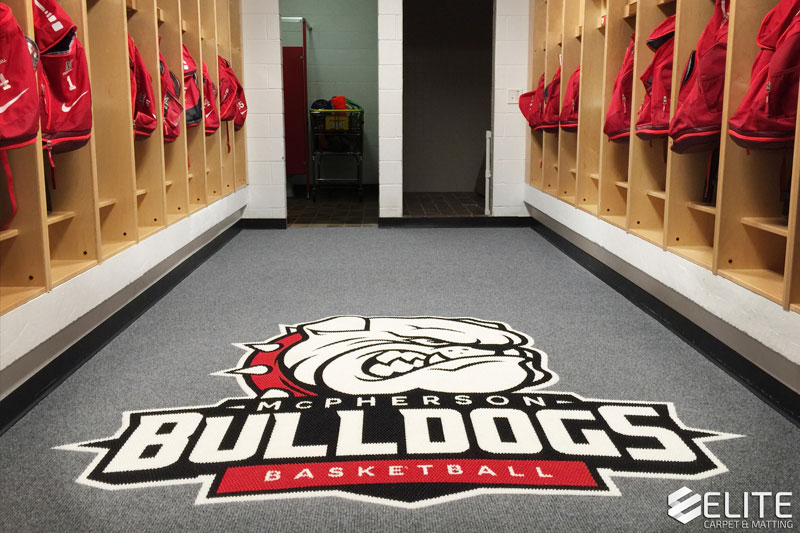 BERBER
As our most popular locker room flooring option, berber creates a timeless look and extreme durability. Both mold and mildew resistant, this locker room flooring packs a punch. This flooring product is ideal for spike sports because it will not rip. The product is made from polypropylene, making is stain resistant.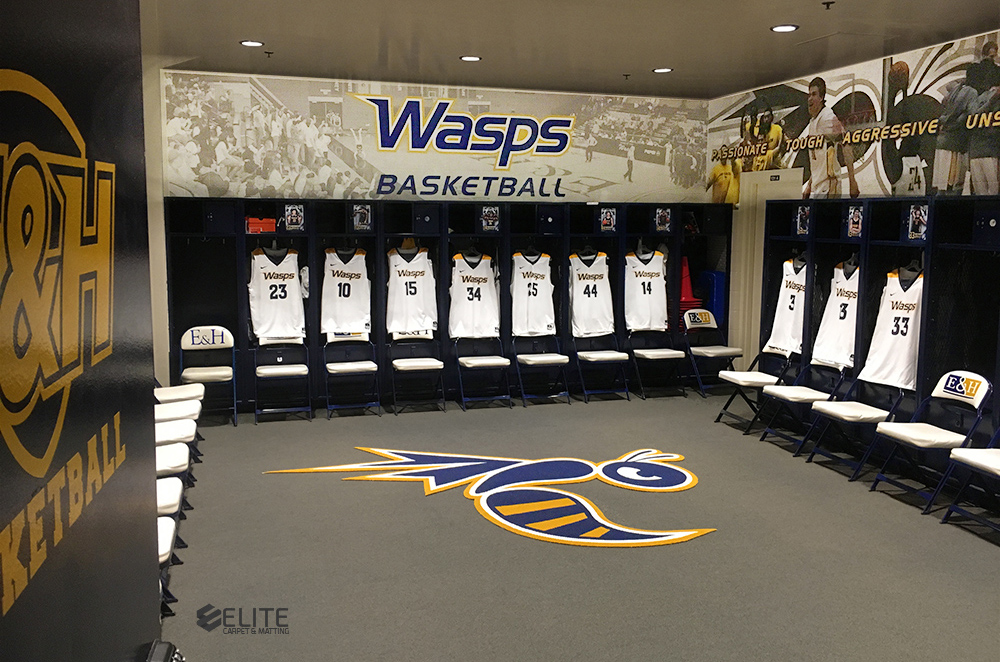 Here at Elite Carpet & Matting Company, we know a thing or two about locker room flooring. Having worked with over 700 schools nationwide on a plethora of projects, we pride ourselves on being experts in the industry. We work with schools that have a variety of  budgets available. In order to serve our clients […]
Read More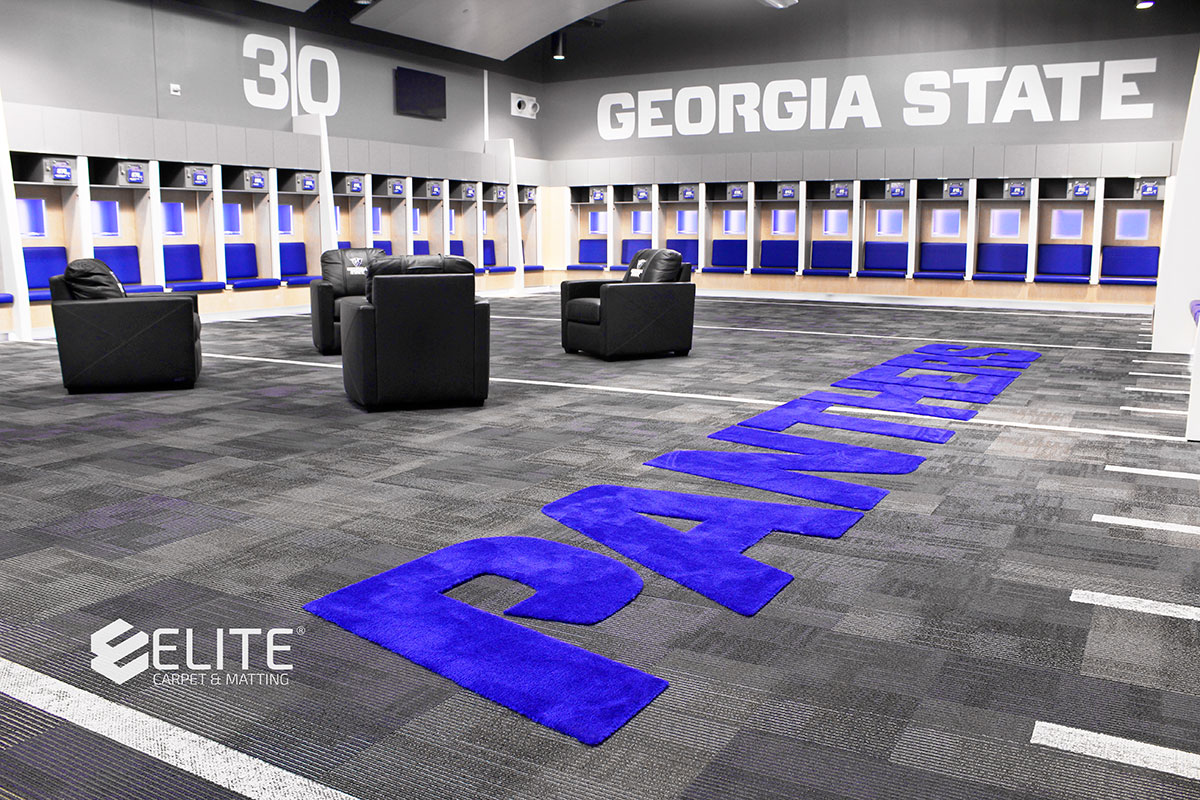 Georgia State University did something incredible this August. When the Atlanta Braves decided to move their team northwest to Suntrust Park, the GA State Panthers swooped in on the opportunity to preserve a piece of history. Turner Field was home to the Braves for 19 years in downtown Atlanta. After realizing the majority of their […]
Read More